Latest news
Fire in High Lift

RBVFC members had a unusual response on Wednesday July 8th. Units arrived on scene of a High Lift being used by a Tree Trimmer who came in contact with the Primary Lines of Delmarva Power. The subject escaped by rappelling down the escape rope and luckily not injuried. The Power Line eventually burned thru and the Fire was extingushed. Units remained on scene until all power was secured. The unit was finally removed by the Rental Company.
Read More
---
Accident on Camp Arrowhead Rd.

RBVFC responded to a 2 car MVC on Camp Arrowhead Road. 3 patients with minor injuries were transported to BBMC.
Read More
---
Accident Old Landing Road

RBVFC members worked a Fatal Accident on Old Landing Road.
Read More
---
Car Fire Coastal Highway

RBVFC responded to a Vehicle Fire at the Twin Bridges on Coastal Highway on Monday June 29th. Units found fire showing and quickly knocked the flames with foam. Crews were on scene or about 45 minutes.
Read More
Become A Firefighter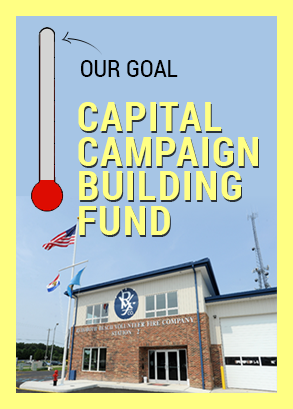 Photo of Day
Roof operations
Knox Box

The KNOX-BOX Rapid Entry System provides non-destructive emergency access to commercial and residential property.
Read More
Online Store
-
Fire & EMS Statistics
| | | |
| --- | --- | --- |
| | Fire | EMS |
| January | 28 | 266 |
| Feburary | 30 | 206 |
| March | 43 | 205 |
| April | 43 | 203 |
| May | 43 | 222 |
| June | 0 | 0 |
| July | 0 | 0 |
| August | 0 | 0 |
| September | 0 | 0 |
| October | 0 | 0 |
| November | 0 | 0 |
| December | 0 | 0 |
| | | |
| --- | --- | --- |
| | Fire | EMS |
| 2020 | 187 | 1102 |
| 2019 | 617 | 3652 |
| 2018 | 642 | 3488 |
| 2017 | 612 | 3433 |