Event Calendar
5th Annual Fire Fightin' 5K
Sunday, August 18, 2019 @ 7:45 AM
The Rehoboth Beach Volunteer Fire Company is proud to present our 5th Annual 5K Run/Walk on Sunday August 18th 2019. It's going to be a great morning for a run and some fun!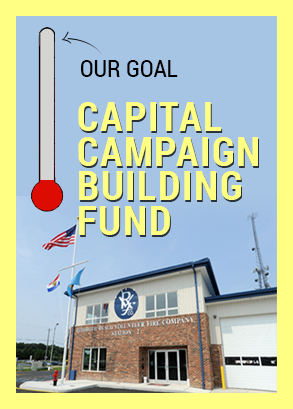 Photo of Day
Structure Fire-Angola
Knox Box

The KNOX-BOX Rapid Entry System provides non-destructive emergency access to commercial and residential property.
Read More
Online Store
-
Fire & EMS Statistics
| | | |
| --- | --- | --- |
| | Fire | EMS |
| January | 40 | 255 |
| Feburary | 33 | 219 |
| March | 33 | 243 |
| April | 43 | 263 |
| May | 55 | 342 |
| June | 70 | 377 |
| July | 93 | 429 |
| August | 65 | 404 |
| September | 50 | 336 |
| October | 0 | 0 |
| November | 0 | 0 |
| December | 0 | 0 |
| | | |
| --- | --- | --- |
| | Fire | EMS |
| 2019 | 482 | 2868 |
| 2018 | 642 | 3488 |
| 2017 | 612 | 3433 |
| 2016 | 693 | 3454 |
Fire & EMS Statistics
YTD Incidents
| | Jan | Feb | Mar | Apr | May | Jun | Jul | Aug | Sep | Oct | Nov | Dec | Total |
| --- | --- | --- | --- | --- | --- | --- | --- | --- | --- | --- | --- | --- | --- |
| FIRE- | 40 | 33 | 33 | 43 | 55 | 70 | 93 | 65 | 50 | 0 | 0 | 0 | 432 |
| EMS- | 255 | 219 | 243 | 263 | 342 | 377 | 429 | 404 | 336 | 0 | 0 | 0 | 2532 |
Past Incidents
| | 2019 | 2018 | 2017 | 2016 | 2015 | 2014 | 2013 | 2012 |
| --- | --- | --- | --- | --- | --- | --- | --- | --- |
| Fire- | 482 | 642 | 612 | 693 | 711 | 610 | 528 | 610 |
| | 2019 | 2018 | 2017 | 2016 | 2015 | 2014 | 2013 | 2012 |
| --- | --- | --- | --- | --- | --- | --- | --- | --- |
| EMS- | 2868 | 3488 | 3433 | 3454 | 3042 | 2744 | 2157 | 2492 |