Latest news
Structure Fires-Sand Dune Drive

RBVFC assisted by Sta. 82 & 70 on the intial alarm responded to a reported house fire on Sand Dune Drive off of East Lake Drive in South Rehoboth on Tuesday morning at approx 0300 hrs. Arriving units found 2 large Beach Homes well involved with a strong Northeast wind blowing off the ocean moving the flames towards 2 other structures. Crews put a Master Stream and handline in service to slow the progress while setting up Tower Ladders and establishing water. Limited access to the homes made for only limited equipment to be placed near the scene. At the height Tower 86, Ladder 82, Tower 70 and Quint 70 all had their Aerial Devices applying water to stop the inferno. Three other residence's had heat and smoke damage only, due to the efforts of over 100 firghters on the scene from all over Sussex County which prevent the homes from being destroyed. Tower 86 was put at draft to supply water to boost the supply and was needed as a Rehoboth Engine was damaged at the fire due to heat and had mechanical issues that required the unit to be pumped straight thru. One minor injury was reported, with the Delaware State Fire Marshal investigating the Multi-Million Dollar Blaze. RBVFC woud like to Thank everyone who assisted with the call along with our Auxillary. Thank You to Terry Jester and Patty Marvel, Danny & Don Don Mitchell, Ronnie Blizzard for sharing their photos.
Read More
---
Polar Bear Plunge

Over 3000 "Bears" made the "Plunge" on Sunday Feb. 4 in Rehoboth Beach. Thanks to all the Fire Companies and Ambulance's that assisted us for this event.
Read More
---
MVC with entrapment Old Landing Road and Coastal Hwy
---
Annual Banquet

RBVFC held their Annual Awards and Banquet for the Members and Ladies Auxiliary on Jan. 27 at the Fire Station downtown. Life Member and Past Chief Jay Futcher received his 50 Years of Service Award along with Life Member and Past Chief Dennard F. Quillen receiving his 65 Years of Service Award. Many others were recognized as Bethany Blues provided and outstanding meal.
Read More
Become A Firefighter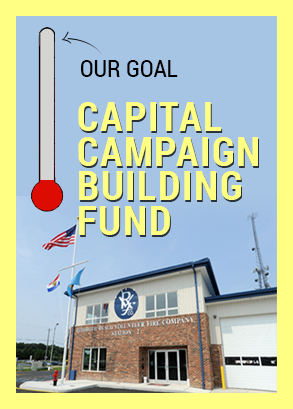 Photo of Day
Thank you to Our Fire Fightin' 5K Sponsors
Knox Box

The KNOX-BOX Rapid Entry System provides non-destructive emergency access to commercial and residential property.
Read More
Online Store
-
Fire & EMS Statistics
| | | |
| --- | --- | --- |
| | Fire | EMS |
| January | 74 | 0 |
| Feburary | 32 | 0 |
| March | 0 | 0 |
| April | 0 | 0 |
| May | 0 | 0 |
| June | 0 | 0 |
| July | 0 | 0 |
| August | 0 | 0 |
| September | 0 | 0 |
| October | 0 | 0 |
| November | 0 | 0 |
| December | 0 | 0 |
| | | |
| --- | --- | --- |
| | Fire | EMS |
| 2018 | 106 | 0 |
| 2017 | 612 | 3433 |
| 2016 | 693 | 3454 |
| 2015 | 711 | 3042 |
Fire & EMS Statistics
YTD Incidents
| | Jan | Feb | Mar | Apr | May | Jun | Jul | Aug | Sep | Oct | Nov | Dec | Total |
| --- | --- | --- | --- | --- | --- | --- | --- | --- | --- | --- | --- | --- | --- |
| FIRE- | 74 | 32 | 0 | 0 | 0 | 0 | 0 | 0 | 0 | 0 | 0 | 0 | 106 |
| EMS- | 0 | 0 | 0 | 0 | 0 | 0 | 0 | 0 | 0 | 0 | 0 | 0 | 0 |
Past Incidents
| | 2018 | 2017 | 2016 | 2015 | 2014 | 2013 | 2012 |
| --- | --- | --- | --- | --- | --- | --- | --- |
| Fire- | 106 | 612 | 693 | 711 | 610 | 528 | 610 |
| | 2018 | 2017 | 2016 | 2015 | 2014 | 2013 | 2012 |
| --- | --- | --- | --- | --- | --- | --- | --- |
| EMS- | 0 | 3433 | 3454 | 3042 | 2744 | 2157 | 2492 |