Latest news
Hotel Dewey, Gas Leak
---
Assist Sta. 82

Firefighters from Lewes, Rehoboth Beach, Indian River and Milton responded to a house fire at 19646 Ward Road west of Lewes on Saturday July 8th at approx. 10:45 pm. Arriving crews found a home with fire through the roof of the occupied structure with all subjects out. Crews were on the scene for over 2 hours battling the blaze with no injuries as the Delaware State Fire Marshall is investigating.
Read More
---
Accident-Downtown Rehoboth

Eight vehicles were damaged as a vehicle accident on Rehoboth Avenue Saturday night July 7th at 6:15pm sent five people to Beebe Medical Center after a pick up truck went out of control coming to rest at Second Street and Rehoboth Avenue in front of the Sandcastle Motel. Fire & EMS units from Rehoboth Beach, Lewes, Bethany Beach, and Mid-Sussex along with Sussex County EMS responded to the scene which had busy Rehoboth Avenue shut down for 3 hours. Rehoboth Beach Police are investigating.
Read More
---
Deerfield Court, Briarwood
Become A Firefighter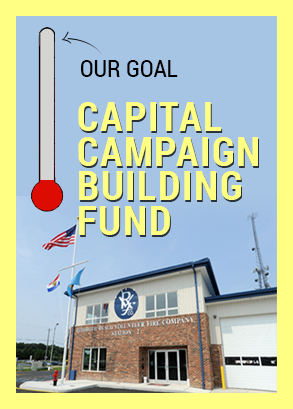 Photo of Day
Chimney Fire, Kings Creek Circle
Knox Box

The KNOX-BOX Rapid Entry System provides non-destructive emergency access to commercial and residential property.
Read More
Online Store
-
Fire & EMS Statistics
| | | |
| --- | --- | --- |
| | Fire | EMS |
| January | 74 | 247 |
| Feburary | 32 | 248 |
| March | 30 | 220 |
| April | 49 | 243 |
| May | 62 | 308 |
| June | 55 | 336 |
| July | 0 | 0 |
| August | 0 | 0 |
| September | 0 | 0 |
| October | 0 | 0 |
| November | 0 | 0 |
| December | 0 | 0 |
| | | |
| --- | --- | --- |
| | Fire | EMS |
| 2018 | 302 | 1602 |
| 2017 | 612 | 3433 |
| 2016 | 693 | 3454 |
| 2015 | 711 | 3042 |
Fire & EMS Statistics
YTD Incidents
| | Jan | Feb | Mar | Apr | May | Jun | Jul | Aug | Sep | Oct | Nov | Dec | Total |
| --- | --- | --- | --- | --- | --- | --- | --- | --- | --- | --- | --- | --- | --- |
| FIRE- | 74 | 32 | 30 | 49 | 62 | 55 | 0 | 0 | 0 | 0 | 0 | 0 | 302 |
| EMS- | 247 | 248 | 220 | 243 | 308 | 336 | 0 | 0 | 0 | 0 | 0 | 0 | 1602 |
Past Incidents
| | 2018 | 2017 | 2016 | 2015 | 2014 | 2013 | 2012 |
| --- | --- | --- | --- | --- | --- | --- | --- |
| Fire- | 302 | 612 | 693 | 711 | 610 | 528 | 610 |
| | 2018 | 2017 | 2016 | 2015 | 2014 | 2013 | 2012 |
| --- | --- | --- | --- | --- | --- | --- | --- |
| EMS- | 1602 | 3433 | 3454 | 3042 | 2744 | 2157 | 2492 |