Latest news
Training at Station 2

RBVFC members trained on Power Tools and Pump Ops at Station 2.
Read More
---
Assist 82 w/ Mobile Home Fire

RBVFC assisted Lewes with a Mobile Home Fire on Thursday morning in Colonial East off of Coastal Highwy.
Read More
---
Smoke Detector Event, Angola Neck

68 houses visited, 36 smoke detectors given out, 7 smoke detectors installed, potential lives saved, thanks to all who participated. Covered by WRDE and Cape Gazette.
Read More
---
Congratulations to Captain John Meng and Firefighter Ryan Peters for passing Fire Officer II
Become A Firefighter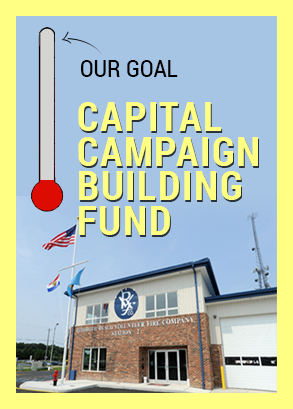 Photo of Day
Chimney Fire, Kings Creek Circle
Knox Box

The KNOX-BOX Rapid Entry System provides non-destructive emergency access to commercial and residential property.
Read More
Online Store
-
Fire & EMS Statistics
| | | |
| --- | --- | --- |
| | Fire | EMS |
| January | 40 | 255 |
| Feburary | 33 | 0 |
| March | 0 | 0 |
| April | 0 | 0 |
| May | 0 | 0 |
| June | 0 | 0 |
| July | 0 | 0 |
| August | 0 | 0 |
| September | 0 | 0 |
| October | 0 | 0 |
| November | 0 | 0 |
| December | 0 | 0 |
| | | |
| --- | --- | --- |
| | Fire | EMS |
| 2019 | 73 | 255 |
| 2018 | 642 | 3488 |
| 2017 | 612 | 3433 |
| 2016 | 693 | 3454 |
Fire & EMS Statistics
YTD Incidents
| | Jan | Feb | Mar | Apr | May | Jun | Jul | Aug | Sep | Oct | Nov | Dec | Total |
| --- | --- | --- | --- | --- | --- | --- | --- | --- | --- | --- | --- | --- | --- |
| FIRE- | 40 | 33 | 0 | 0 | 0 | 0 | 0 | 0 | 0 | 0 | 0 | 0 | 73 |
| EMS- | 255 | 0 | 0 | 0 | 0 | 0 | 0 | 0 | 0 | 0 | 0 | 0 | 255 |
Past Incidents
| | 2019 | 2018 | 2017 | 2016 | 2015 | 2014 | 2013 | 2012 |
| --- | --- | --- | --- | --- | --- | --- | --- | --- |
| Fire- | 73 | 642 | 612 | 693 | 711 | 610 | 528 | 610 |
| | 2019 | 2018 | 2017 | 2016 | 2015 | 2014 | 2013 | 2012 |
| --- | --- | --- | --- | --- | --- | --- | --- | --- |
| EMS- | 255 | 3488 | 3433 | 3454 | 3042 | 2744 | 2157 | 2492 |